2016 Broadleaf Writers Conference
List of Speakers
2016 BWA Conference Keynote Speaker: Paul Jenkins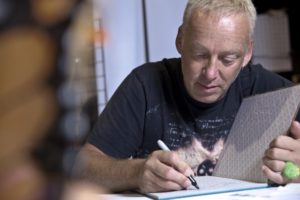 Paul Jenkins has been creating, writing and building franchises for over 20 years in the graphic novel, film and video game industries. From his employment with the creators of the Teenage Mutant Ninja Turtles at the age of 22 to his preeminent status as an IP creator, Paul has provided entertainment to the world through hundreds of print publications, films, video games, film and new media. With 6 Platinum selling video games, a Number One MTV Music Video, an Eisner Award, Five Wizard Fan Awards, and multiple Best Selling Graphic Novels, Paul Jenkins is synonymous with success. He has enjoyed recognition on the New York Times bestseller list, has been nominated for two BAFTA Awards, and has been the recipient of a government-sponsored Prism Award for his contributions in storytelling and characterization.
One of the premier creators and writers of comic books and graphic novels and video games in the world today, Paul's writing credits include the Teenage Mutant Ninja Turtles, Hellblazer, Inhumans, Spider-Man, Batman, The Incredible Hulk, the smash hit Wolverine: Origin, for which he won five Wizard Fan Awards. He recently completed the first of two novels – entitled Curioddity – for St. Martin's Press, which will be released in August of 2016. Paul is currently working with Nickelodeon on a brand new series, Underwhere, which is being developed across all media. He also recently wrote and directed Teenage Mutant Ninja Turtles animation for Nickelodeon. Additionally, Paul's work as Writer and/or Creative Director in the video game genre includes Twisted Metal: Black, Soul Reaver, Incredible Hulk: Ultimate Destruction, God of War and many others. 2007's The Darkness earned him a BAFTA nomination for storytelling and characterization, as did Vivendi Universal's 2008 smash hit Prototype.
Formerly a consultant on the advisory board of Savannah College of Art and Design (SCAD), Paul is currently devising a cross-media program in Georgia with the Joel Katz School of Music and Business Entertainment at Kennesaw State University, where he also teaches. He was asked by Governor Nathan Deal to assemble and chair an advisory committee to educate the Georgia General Assembly on the evolution of digital and interactive technologies.
Confirmed Speakers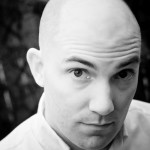 Clay McLeod Chapman is the author of Rest Area, Miss Corpus, and The Tribe Trilogy—Homeroom Headhunter, Camp Cannibal and Academic Assassins. His screenplay credits include The Boy (SXSW 2015), Henley (Sundance 2012) and Late Bloomer (Sundance 2005). Additionally, Clay has written for Edge of Spider-Verse, The Avengers, Amazing Spider-Man, Ultimate Spider-Man, Vertigo Quarterly: SFX,  Self Storage and is the creator of the rigorous storytelling session The Pumpkin Pie Show. He is a writing instructor at The Actors Studio MFA Program at Pace University. Visit him at: www.claymcleodchapman.com.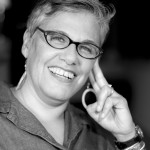 Jessica Handler is the author of Invisible Sisters: A Memoir, and Braving the Fire: A Guide to Writing About Grief and Loss. Her nonfiction has appeared widely, including NPR, in Tin House, Drunken Boat, Brevity, Creative Nonfiction, The Chattahoochee Review, The Atlanta-Journal Constitution, Atlanta Magazine, Newsweek, The Washington Post, and More Magazine.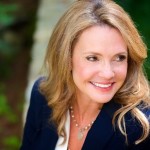 Hailed as a fresh new voice in Southern fiction, New York Times bestselling author Patti Callahan Henry's ever-increasing list of novels has been published in five languages. She has been shortlisted for the Townsend Prize for Fiction, and nominated four different times for the Southeastern Independent Booksellers Novel of the Year.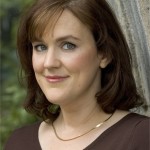 Joshilyn Jackson is the New York Times bestselling author of eight novels that have been translated into a dozen languages. She has won SIBA's novel of the year, twice won the Georgia Author of the Year, and twice been shortlisted for the Townsend Prize.
****DUE TO A SCHEDULING CONFLICT, JOSHLIYN JACKSON WILL NOT BE ABLE TO APPEAR AT THIS YEAR'S CONFERENCE***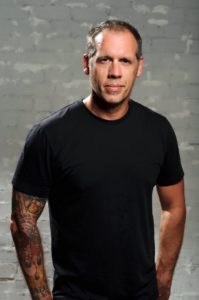 Brian is a husband, a father of four, a fireman, and an award winning author. His novel
Bull Mountain
 (Putnam Books) won the ITW Award (2016) for best first novel, the Pat Conroy Award (2016) for best mystery, and was nominated for the Barry Award, the Anthony Award, The Townsend Book Prize, and was a finalist for the 2016 LA Times Book Prize. Brian has recently been selected for the
BOOKS ALL GEORGIANS SHOULD READ
list by the Georgia Center of the Book, and he placed second for 2016 Georgia Author of the Year. Brian's new novel,
Like Lions
 will be released summer 2017 also from Putnam Books. For more on Brian, visit 
www.brianpanowich.com
.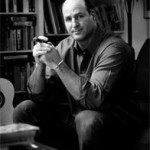 David L. Robbins is a playwright and the New York Times bestselling author of thirteen novels including End of War, War of the Rats, Scorched Earth and The Empty Quarter. He is the founder of the James River Writers, co-founder of the Richmond-based Podium Foundation, and creator of The Might Pen Project, an intensive writing program for Virginia's military veterans and their families, in partnership with the Virginia War Memorial. He also teaches advanced creative writing as a visiting professor at Virginia Commonwealth University's Honors College.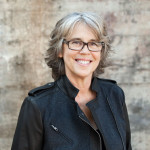 Amanda Kyle Williams burst onto the thriller scene with her first crime novel, The Stranger You Seek, hailed by Publisher's Weekly as an "Explosive, unpredictable and psychologically complex thriller". She is also the author of two further novels in the Keye Stret series, Stranger in the Room and Don't Talk to Strangers. Amanda has been shortlisted for both the Shamus Award from the Private Eye Writers of America, and the Townsend Prize for Fiction.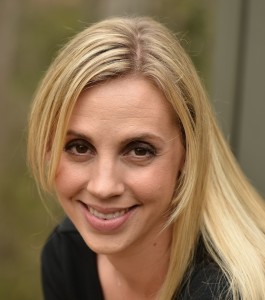 Colleen Oakley's debut novel Before I Go was a People Magazine Best New Book Pick in January 2015, an Us Weekly "Must" Pick, and a Publisher's Lunch Buzz Book. Formerly the senior editor of Marie Claire and editor-in-chief of Women's Health & Fitness, Colleen's articles, essays, and interviews have been featured in The New York Times, Ladies' Home Journal, Marie Claire, Women's Health, Redbook, Parade, and Martha Stewart Weddings. She is hard at work on her second novel, Close Enough to Touch, due out April 2017.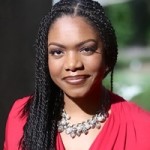 Nicki Salcedo is an Atlanta native and graduate of Stanford University. She is the author of the romantic suspense novel All Beautiful Things, which earned her the Maggie Award of Excellence and a Golden Heart nomination, and Intersections, a collection of essays based on her weekly column for the Atlanta-based news site Decaturish.com. Nicki thinks everyone should write and loves connecting with readers. You can find her on social media or at http://nickisalcedo.com.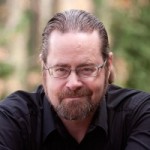 James A. Moore is the award winning author of over twenty novels, thrillers, dark fantasy and horror alike, including the critically acclaimed Fireworks, Under The Overtree, Blood Red, the Serenity Falls trilogy and his most recent novels, Blind Shdows, Homestead and the soon to be released Seven Forges. He has also recently ventured into the realm of Young Adult novels, with his new series Subject Seven. In addition to writing multiple short stories, he has also edited, with Christopher Golden and Tim Lebbon, the British Invasion anthology for Cemetery Dance Publications. Moore's first short story collection, Slices, sold out before ever seeing print. He is currently at work on several additional projects, including the forthcoming The Tides of War Trilogy.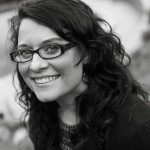 SR (Shelli) Johannes is the award-winning author of the Nature of Grace teen thriller series (Untraceable, Uncontrollable, and Unstoppable) and On the Bright Side. She has won the IndieReader Discovery Award in YA, an IPPY a Silver Medalist for YA Fiction, a Finalist in The Kindle Book Review's Best Young Adult Fiction, and a Finalist in U.S. Book News Best YA Book. Her new picture book (coauthored with Kimberly Derting), Luna and the Scientific Method, is scheduled for Fall 2017 with Greenwillow/Harper Collins. Currently, she lives in Atlanta, GA with her family, the dogs and the huge imaginations of her two kids that spark many of her book ideas.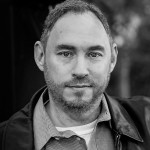 Grant Jerkins caught the attention of the literary world with his disturbing first novel, A Very Simple Crime, which The New York Times called "An extremely nasty study in abnormal psychology." The prize-winning debut has since been optioned for film. His other critically-acclaimed novels include the SIBA-nominated At the End of the Road, The Ninth Step, Done in One, and most recently, Abnormal Man. Find out more at grantjerkins.com.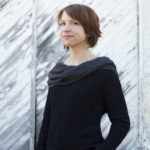 Kate Sweeney lives in Atlanta where she writes and creates public radio stories. She is the author of American Afterlife, for which she was awarded the Georgia Author of the Year Award, 2015. Kate's radio stories appear regularly on Atlanta's NPR station, WABE 90.1 FM, and she has won five Edward R. Murrow awards as well as a number of Associated Press awards for her work. Her writing has appeared in Oxford American Magazine, as well as Atlanta Magazine and New South, among other outlets. In 2013, Creative Loafing Atlanta named Kate an "author to watch." She has taught Creative Writing and English at Emory Continuing Education, Clayton State University and the University of North Carolina Wilmington.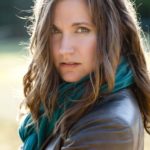 Romily Bernard is the author of the Find Me series of Young Adult novels, which includes Find Me, Remember Me, Lie for Me: Griff's Story, and Trust Me. She graduated from Georgia State University with a degree in Literature and has worked as a riding instructor, cell phone salesgirl, personal assistant, groom, exercise rider, accounting assistant, and, during a very dark time, customer service rep.
Charles Clifford Brooks III made a career out of telling the truth, but not outright.  His first book, The Draw of Broken Eyes & Whirling Metaphysics was nominated for a Pulitzer in Poetry and Georgia Author of the Year.  The success set by his first book grew into the groundwork for Athena Departs, his next collection of poetry, along with an epic, The Salvation of Cowboy of Blue Crawford.
Yet, the family, company, so many visionaries:  The Southern Collective Experience, is without doubt his crown jewel. It is not "his".  The SCE is a cooperative of professional artists who have the right-and-left-brain ability to cleave to a common center, and then flourish like mad.  Please check out the Southern Collective Experience at www.southerncollectiveexperience.com.  The whole story, and a better telling of it, is there.
Literary Agents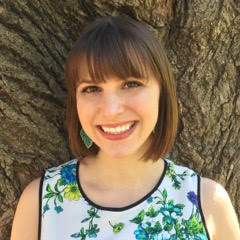 Growing up in The Middle of Nowhere, Ohio, Kaylee Davis' lifeline to sanity was the local library where she nurtured her love of all things literary. Kaylee received B.A.s in English Literature and Sociology from Miami University, and she is certified in Copyediting from Emerson College. As an Associate Literary Agent with Dee Mura Literary, her interests include MG, YA, and Adult fiction; particularly sci-fi, fantasy, thriller, contemporary, literary, and LGBTQ. She is drawn to exciting, thought-provoking stories with a fresh perspective that explores what it means to be human. She loves plot twists, genre-bending, unlikely allies, flawed heroes, and stories that are both literally and figuratively out of this world. Find her on twitter at @Kaylee_Davis_ and online at deemuraliterary.com.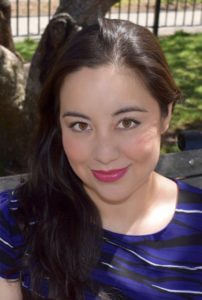 Kimiko Nakamura is a literary agent with Dee Mura Literary. A graduate of Skidmore College and Boston University's Book Publishing Program, Kimiko worked within Shambhala Publications and Harvard Common Press before becoming a literary agent. She partners with aspiring and published authors alike, enjoys well-worn library books, and is always up for a game of Scrabble. Find her on Twitter at @kimiko_nakamura and online at www.deemuraliterary.com.
Kimiko represents fiction in YA and adult within the genres of contemporary, literary, historical, and women's fiction. She loves projects that reimagine what's possible, characters with something (or nothing) to lose, unique viewpoints, trailblazing heroines, and anything with elements of magical realism.
For nonfiction she represents cookbooks and memoirs. On her bookshelf and in her inbox, she looks for cookbooks she can read like the Sunday morning paper and daring memoirs of people making their mark on the world.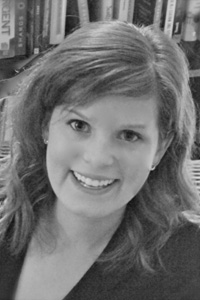 Kristy Hunter joined The Knight Agency in April 2014. A product of the Columbia Publishing Course, Kristy worked for Grove/Atlantic and Random House Children's Books before deciding it was time to make the move back down south. She now takes advantage of her new surroundings by being outside as much as possible with her French bulldog, Gummi.
Kristy is currently accepting submissions from a wide variety of genres, including women's fiction, mystery, historical romance, romance, young adult, and middle grade. Having spent significant time in the south and New York City, she particularly likes books set in these regions. She also enjoys books that feature horses, boarding schools, sisters, and sororities—to name just a few.
*speaker list subject to change
Moderators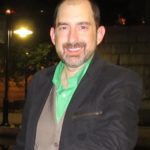 Bill Blume discovered his love for the written word while in high school and has been writing ever since. His latest book Gidion's Blood is now available from Diversion Books. His first novel, Gidion's Hunt was released in 2013. His short stories have been published in many fantasy anthologies and various ezines. Just like the father figure in his first novel, Bill works as a 911 dispatcher and has done so for almost 15 years. Prior to that, he worked as a television news producer and graduated from the University of South Carolina with a degree in Broadcast Journalism. To learn more about Bill and his writing, visit his website at www.billblume.net.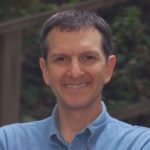 George Weinstein is the author of five novels to date, including the forthcoming mystery Aftermath and the Southern historical novel Hardscrabble Road, a favorite with book clubs and other readers. George has been an active participant and leader within the Atlanta Writers Club since 2000. Information about George and his books is available on his website: www.GeorgeWeinstein.com.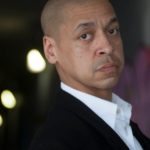 Edward Austin Hall co-edited (with novelist Bill Campbell) the anthology Mothership: Tales from Afrofuturism and Beyond. His poetry has appeared in Eyedrum Periodically, Catalyst, and the art installation Moving Magnets as part of Elevate in Atlanta's South Downtown. Hall's forthcoming novel is titled Chimera Island.