Creating an environment in which writers may enhance and hone their craft is a primary function of Broadleaf Writers. We want our family of writers to grow and succeed as artists, and take great pride and care in ensuring we have the resources and experience of professional writers to guide the way.
Yet, it is only through the creation of a vast community of writers and writing organizations that we may achieve our goals. The state of Georgia is flush with fantastic organizations designed to offer writers a vast array of tools and guidance in their quest to become more complete in their craft. Broadleaf Writers seeks to partner with these organizations, in an effort to establish the strongest and most functional community for writers, to grant writers from all over the state a resource in which they may find the organization (or organizations!) that suit their needs the best.
We are pleased to partner with these fabulous organizations and look forward to all that we may be able to achieve together!
Partners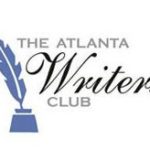 The Atlanta Writers Club (http://www.atlantawritersclub.org/), founded in 1914, is dedicated to teaching its members about the craft and business of writing through monthly meetings, two annual Atlanta Writers Conferences (https://atlantawritersconference.com/about/), workshops, dozens of critique groups, and other opportunities.

The Writer's High, LLC––providing editorial services for writers at all stages of their creative journeys. For more information, visit http://www.thewritershigh.com/.
Mari Ann Stefanelli, writer, editor, and founder.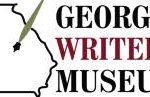 The Georgia Writers Museum promotes the rich, literary heritage of the state. Of the 46 authors in the Georgia Writers Hall of Fame, nine are from within 30 miles of Putnam County. Permanent exhibits honor the three most famous local authors, Alice Walker, Flannery O'Connor and Joel Chandler Harris. Works and artifacts of the other authors will be featured in the museum on a rotation basis. For more information, visit http://www.georgiawritersmuseum.com/.

Led by award winning and bestselling author Kimberly Brock,Tinderbox Workshop is a salon-like workshop designed to help you reconnect with your creative self through awareness, movement, and an environment that encourages you to find your true north, embrace your unique voice, and discover the innate resilience of life lived from your Creative Core.
Sponsors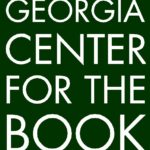 The Georgia Center for the Book is the state affiliate of the Center for the Book at the Library of Congress in Washington, D.C. The Georgia Center for the Book has become the largest non-profit literary presenting organization in the Southeast and one of the largest in the nation. Its many free programs reached nearly 100,000 people around the state.  See more at http://www.georgiacenterforthebook.org. We are pleased to have the Georgia Center for the Book as an in-kind sponsor of the 2016 Broadleaf Writers Conference.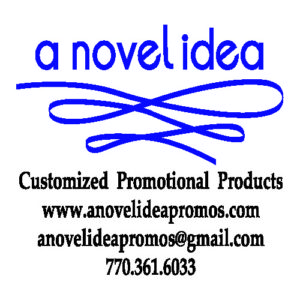 A Novel Idea Promos creates customized promotional products for businesses, religious organizations, schools, PTA's, non-profits, and writers. If you LIKE and share our Facebook page, and FOLLOW us on Instagram, you will receive $10 off your first order. Email Yong Takahashi at anovelideapromos@gmail.com with any questions. For more information visit anovelideapromos.com.