2017 Broadleaf Writers Conference Keynote: Mary Kay Andrews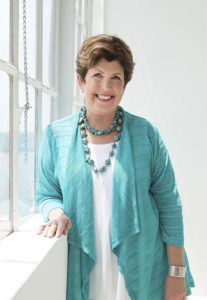 Mary Kay Andrews is the New York Times bestselling author of 24 novels including The Weekenders, Beach Town, Ladies' Night, Summer Rental, Deep Dish and Hissy Fit.
A native of St. Petersburg, Florida, she received a B.A. in journalism from The University of Georgia and was a newspaper reporter for 14 years. The last ten years of her career were spent as a features reporter for The Atlanta Journal-Constitution.
After a 14-year career working as a reporter at newspapers including The Savannah Morning News, The Marietta Journal and The Atlanta Journal-Constitution, where she spent the final ten years of her career, she left journalism in 1991 to write fiction.
Her first novel, Every Crooked Nanny, was published in 1992 by HarperCollins Publishers. She went on to write ten critically acclaimed mysteries under her real name. In 2002, she assumed the pen name Mary Kay Andrews with the publication of Savannah Blues. In 2006, Hissy Fit became her first New York Times bestseller, followed by eleven more New York Times, USA Today and Publisher's Weekly bestsellers. To date, her novels have been published in German, Italian, Polish, Slovenian, Hungarian, Dutch, Czech and Japanese.
Mary Kay Andrews' first cookbook, The Beach House Cookbook, published by St. Martin's Press, goes on sale May 2. She and her family divide their time between Atlanta and Tybee Island, where they cook up new recipes in two restored beach homes, The Breeze Inn and Ebbtide, both named after fictional places in Mary Kay's novels. In between cooking and plotting her next novel, Mary Kay is an intrepid treasure hunter whose favorite pastime is junking and fixing up old houses.
Confirmed Speakers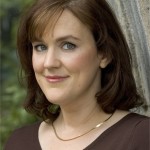 New York Times Bestselling novelist Joshilyn Jackson is the author of seven novels and a novella: The Opposite of Everyone, Someone Else's Love Story, Gods in Alabama, Between, Georgia, The Girl Who Stopped Swimming, Backseat Saints, A Grown-Up Kind of Pretty, and the novella My Own Miraculous. Her books have been translated into a dozen languages, won SIBA's novel of the year, three times been a #1 Book Sense Pick, twice won Georgia Author of the Year, and three times been shortlisted for the Townsend prize.
Colleen Oakley's debut novel Before I Go was a People Magazine Best New Book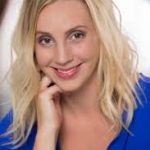 Pick in January 2015, an Us Weekly "Must" Pick, and a Publisher's Lunch Buzz Book. Formerly the senior editor of Marie Claire and editor-in-chief of Women's Health & Fitness, Colleen's articles, essays, and interviews have been featured in The New York Times, Ladies' Home Journal, Marie Claire, Women's Health, Redbook, Parade, and Martha Stewart Weddings. Her second novel, Close Enough to Touch, hit the shelves in April 2017.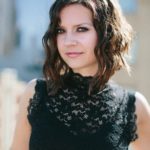 Ricki Schultz is the author of Mr. Right Swipe, published June 2017 by Grand Central Press. A teacher, speaker, editor and writer, Ricki earned a B.A. in English and an M.Ed. in Secondary Education from John Carroll University in Cleveland, Ohio.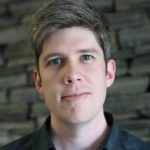 Frank Reddy is the author of Eyes on the Island, a novel recently published by Fiction Advocate. As a veteran journalist, he writes freelance articles for a wide range of mostly Atlanta-area publications, including the Atlanta Journal-Constitution, Curbed Atlanta, What Now Atlanta, Creative Loafing, Atlanta Magazine, Gainesville Times and Gwinnett Daily Post. He has won multiple awards from the Associated Press and Georgia Press Association for business writing, feature writing, and hard news coverage.
***DUE TO A SCHEDULING CONFLICT FRANK REDDY WILL NOT BE ABLE TO ATTEND. WE APOLOGIZE FOR ANY INCONVENIENCE***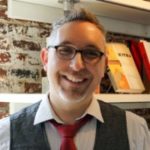 JD Jordan an award-winning designer, design educator, and historian. When he's not operating the design agency, J+E Creative, he's working a scuff thriller and a sequel to his debut novel, Calamity.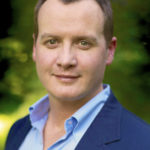 Michael Morris is the best-selling author of the award winning novel, A Place Called Wiregrass, and Slow Way Home, named one of the best novels of the year by The Atlanta Journal-Constitution and the St. Louis Post-Dispatch. Publishers Weekly named his latest novel, Man in the Blue Moon, a best book of 2012. A finalist for the Southern Book Critics Circle Award, Morris's essays have appeared in the Los Angeles Times, The Dallas Morning News and the Minneapolis Star-Tribune. He holds an MFA in Fiction and Playwriting from Spalding University.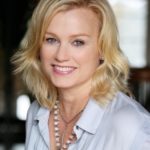 A self-described late-bloomer, Susan Sands began writing on her fortieth birthday. Her first Southern women's fiction title, Again, Alabama, was published a mere eight years later, with the second, Love, Alabama, and her latest, Forever, Alabama, following closely behind. She now creates stories about the quirky characters and fascinating relationships that are uniquely Southern.
Soniah Kamal is a Pushcart Prize nominated essayist and fiction writer. Her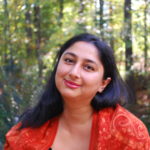 debut novel An Isolated Incident was a finalist for the Townsend Award for Fiction, the KLF French Fiction Prize, and is an Amazon Rising Star pick. Her novel Marriageable Material: Jane Austen's Pride and Prejudice in Pakistan is forthcoming. Soniah's work is or will appear in The New York Times, Tedx, The Guardian,  Catapult, The Missing Slate, BuzzFeed, The Atlanta Journal Constitution, Huffington Post, Literary Hub, The Rumpus, The Normal School, ArtsATL and more.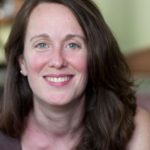 Laurel Snyder is the author of many books for children.  Her most recent titles include Orphan Island, Charlie and Mouse, and The Forever Garden.  A graduate of the Iowa Writers' Workshop, she also sometimes writes essays and poetry for adults.  Find her online at laurelsnyder.com or follow her on Twitter @laurelsnyder.
Terra Elan McVoy is the author of eight novels for young people, including This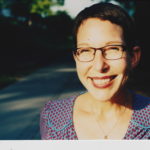 is All Your Fault, Cassie Parker, and the Edgar Award finalist Criminal. She spends her time as a bookseller at Little Shop of Stories, as a program director for the AJC Decatur Book Festival, and answering fan mail for Captain Underpants. She has taught both adults and young people in a variety of courses, including the Yale Writers Workshop, Smith College Young Women's Writing Workshop, The Atlanta Young Writers Institute, and Agnes Scott College's Agnes Writes program, among others. You can learn more about Terra and her books at http://terraelan.com.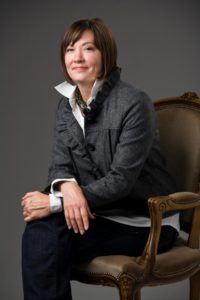 Lynn Cullen grew up in Fort Wayne, Indiana but has lived in Atlanta for the past 33 years. Her novel, Mrs. Poe, a national bestseller, has been named a Book of the Week by People Magazine, a Target Book Club Pick, an NPR 2013 Great Read, an Indie Next List selection. the book of the month at Costco, an Oprah Book of the Week, and Best of 2013 by Atlanta Magazine. Her most recent novel, Twain's End, was a Townsend Prize finalist, named a Book All Georgians Should Read by the Georgia Center for the Book, and was featured, as was Mrs. Poe, in the New York Times Book Review Shortlist. Her upcoming novel, Betty Knows Best,appears March 2018.  She lives in Atlanta surrounded by her large family, and, like Mark Twain, enjoys being bossed around by cats.

Zachary Steele is the author of Anointed: The Passion of Timmy Christ,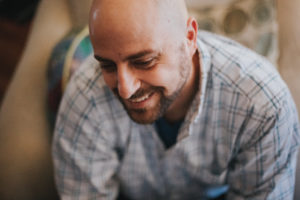 CEO and Flutter: An Epic of Mass Distraction. He has been featured by NPR, The Atlanta Journal-Constitution, Publishers Weekly, Baby Got Books, Shelf Awareness, and was nominated for the 2010 Sidewise Award for Alternate Fiction. Currently, he is hard at work finalizing The Fallen Hero, a middle-grade fantasy, while at work on his next project, Ashes. You can follow his ramblings on writing and life at http://zacharysteele.com/.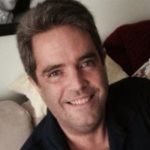 Over the course of a 20-year career in advertising, marketing, and new media John Adcox has held a number of titles including Executive Producer, Vice President of Digital Media, Creative Director, Vice President of Marketing and Creative Services, and CEO. A few of his clients have included AT&T, Mercedes-Benz, Holiday Inn, Coca-Cola, UPS, SCANA, AutoTrader.com, Time Warner, Disney, Delta Airlines, 3M, Ford, and many more.
John is now concentrating on storytelling—he is the author of Blackthorne Faire and has a screenplay and TV pilot in development—and maintains a laser focus on Gramarye Media and its film and television content development and production arm.
Literary Agents
2017 Broadleaf Writers Conference Keynote Literary Agent: Peter Miller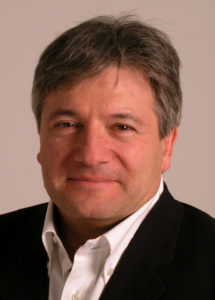 *****DUE TO A HEALTH CONCERN, PETER MILLER WILL NOT BE ABLE TO ATTEND THIS YEAR'S CONFERENCE.*****
Peter Miller has been a literary and film manager for several decades and is President and CEO of Global Lion Intellectual Property Management, Inc. (previously PMA Literary & Film Management Inc. of New York). He has represented more than 1,500 books, including twenty three New York Times bestsellers. In addition, his company has had twenty three movies produced that he either managed, developed or executive produced, and currently has many film and television projects in development. Three of those films produced have been nominated for Emmy Awards: Goodbye, Miss Fourth of July; A Gift of Love; and Helter Skelter. In addition, Peter Miller has a number of film and television projects currently in active development, with some nearing production, in association with Warner Bros. Features and Paramount/DreamWorks and other producers and production companies.
Known in both the publishing world and Hollywood as the "Literary Lion", Peter Miller regularly attends colleges, universities, writing conferences, Book Expo America, the London International Book Fair, and the Frankfurt Book Fair. Peter Miller has established contacts nationally and internationally with publishers, writers, writers' groups and the media. For more information, view Peter's numerous videos on You Tube.
Victoria A. Selvaggio (The Jennifer De Chiara Literary Agency) served as a Regional Advisor for SCBWI: Northern Ohio, with over 9 years of actively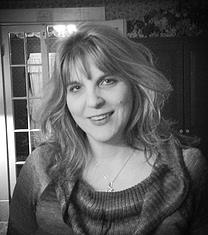 working on the executive board. Drawn to the publishing scene first as an author, with her most recent publication in the 2015 Children's Writer's and Illustrator's Market, Vicki's passion for honing the craft carried over into reading manuscripts for the agency. Currently, Vicki is looking for "board books, picture books, chapter books, middle grade, young adult, new adult, and adult. I am also interested in fiction and non-fiction in all genres. I especially love thrillers and all elements of weird, creepy stuff. If it's out of the box, and it will make me think and think, long after I'm done reading, send it to me. On the flip side, I yearn for books that make me laugh, cry, and wonder about the world."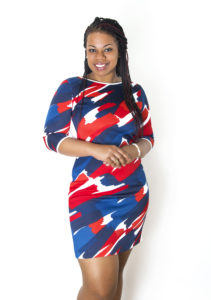 Before joining the L. Perkins agency, Latoya C. Smith was an editor for over thirteen years working at publishing houses such as Kensington Publishing, Hachette Book Group, and Samhain Publishing.
Latoya is seeking romance, erotica, erotic fiction, women's fiction, women's thriller, LGBTQ romance and erotic fiction, along with advice/how-to/memoir submissions. Latoya tends to shy away from sci-fi/fantasy, historical, steampunk, and urban fantasy, however if she happens to fall in with projects within those genres, she is happy to represent them.
*speaker list subject to change
MODERATORS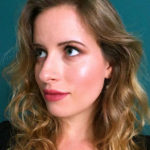 Alayna Huft Tucker is a writer living in Decatur, GA whose work has appeared in The Five Hundred and Gutwrench Journal. She's a frequent performer for many Atlanta literary events such as Write Club, Bleux Stockings Society, Transgression, and others. She is the author of The Japanese Pantry.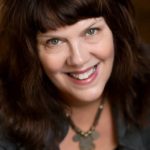 Suzanne Van Atten is editor of Personal Journeys, an award-winning long-form narrative feature that appears weekly in the Sunday Living & Arts section of The Atlanta Journal-Constitution. She is author of "Moon Puerto Rico," a travel guide now in its fourth edition, and a Pushcart Prize-nominated essayist. She is also director of the Decatur Writers Studio and has taught writing classes at Emory University, Emory Continuing Education and Hub City Writers Project.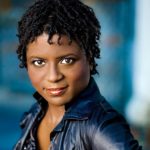 Mauree "Mo" Culberson is a writer, storyteller, and performer. She earned her degree in Theatrical Design and Technology and English from the University of Mississippi. Mauree has written for The Atlanta Fringe Festival, the Working Title Playwrights 24 Hour Play Festival and Emory University's Brave New Works. She has shown her skills as a puppeteer, actor, comic, and improviser in Atlanta.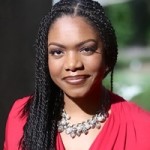 Nicki Salcedo has a degree in English and Creative Writing from Stanford University. Her book All Beautiful Things is a romantic suspense set in Atlanta. She is also the author of Intersections and Echoes of the Same, two collections of essays about life in the South and around America.
Her work has appeared in national publications, and she's been guest of the Georgia Public Broadcasting radio show "On Second Thought." Nicki is a regular contributor to Decaturish and Atlanta Loop, and she has judged the annual Creative Loafing Fiction Contest.
For more information go to nickisalcedo.com or find her on social media #nickireads.