Confirmed Speakers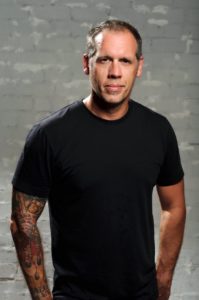 Brian Panowich is an award winning author, a Georgia firefighter, and a father to four incredible children. His first novel, Bull Mountain (Putnam Books) topped the best thriller list of 2015 on Apple iBooks, placed in the top twenty best books of 2015 on Amazon, and went on to win the International Thriller Writers Award (2016) for Best First Novel, as well as the Pat Conroy Award (2016) for Best Mystery. The book was also nominated for the Barry Award, the Anthony Award, The Georgia Townsend Book Prize, and was a finalist for the 2016 LA Times Book Prize. Bull Mountain was also selected for the coveted 2016 Books All Georgians Should Read list by the Georgia Center of the Book. His second novel, Like Lions, released on February 5th, 2018.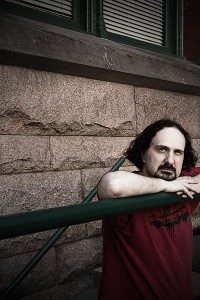 Eddy Webb (with a "y," thank you) is a writer, design consultant, and game and narrative designer for video games and RPGs. He's worked on over a hundred books and games during his career. He has created unique game universes, such as the world of Pugmire. He's also partnered with companies to work on established properties like Futurama, Firefly, Red Dwarf, the WWE, and Sherlock Holmes. He's even won a few awards over the past decade or so. In his spare time, he advocates for more inclusion of people with hearing loss. He can be found at pugsteady.com and eddyfate.com.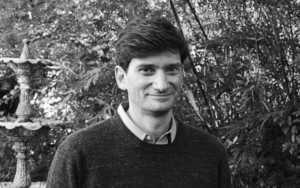 Jonathan Rabb is an American novelist, essayist, and writer. He is the author of five novels, including The Berlin Trilogy (Rosa, Shadow and Light, and The Second Son), a critically acclaimed series of historical thrillers. Rosa won the 2006 Director's Special Prize at Spain's Semana Negra festival, and was named one of January Magazine's Best Books of 2005. Rabb has taught at Columbia University, New York University, the 92nd Street Y, and is currently a professor in the writing department at the Savannah College of Art and Design. His latest novel, Among the Living, is a finalist for the 2018 Townsend Prize for Fiction.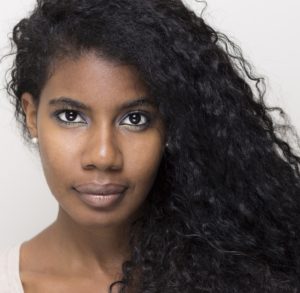 Nic Stone was born and raised in a suburb of Atlanta, GA, and the only thing she loves more than an adventure is a good story about one. After graduating from Spelman College, she worked extensively in teen mentoring and lived in Israel for a few years before returning to the US to write full-time. Growing up with a wide range of cultures, religions, and backgrounds, Stone strives to bring these diverse voices and stories to her work. Her debut novel, Dear Martin, was released in October 2017. You can find her goofing off and/or fangirling over her husband and sons on most social media platforms as @getnicced.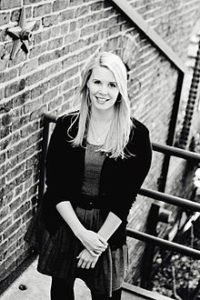 Jackson Pearce currently lives in Atlanta, Georgia, with a slightly cross-eyed cat and a lot of secondhand furniture. She auditioned for the circus once, but didn't make it; other jobs she's had include obituaries writer, biker bar waitress, and receptionist.
Jackson began writing when she got angry that the school librarian couldn't tell her of a book that contained a smart girl, horses, baby animals, and magic. Her solution was to write the book herself when she was twelve. Her parents thought it was cute at first, but have grown steadily more concerned for her ever since. She is the author of more than a dozen novels. Visit her online at www.jacksonpearce.com.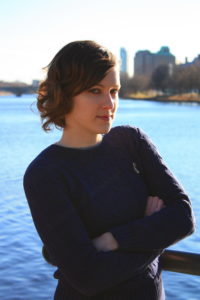 Lauren Morrill is the author of four YA novels, including Meant to Be (Delacorte) and the forthcoming Better Than the Best Plan (Farrar, Straus and Giroux / Spring 2019). When she's not writing, she's busy stalking the shelves of the bookstore and the library in Macon, GA, where she lives with her husband and two sons.
In her lifetime she has worked as a cashier at Target and at a grocery store, as a khaki-folder and greeter at the GAP, a balloon-animal making, face-painting clown, a receptionist at a real estate agency, a (failed) babysitter, a curatorial assistant at the world's largest children's museum, and a hostess and busser at an Irish pub. She is now proud to call herself an Author. With a capital A.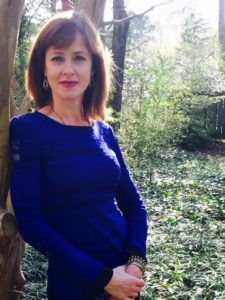 Stacia Pelletier is the author of Accidents of Providence and The Half-Wives, both short-listed for the Townsend Prize in Fiction. She earned graduate degrees in religion and historical theology from Emory University in Atlanta. A two-time fellow of the Hambidge Center, located in the mountains of North Georgia, she currently lives in Decatur, Georgia, and works at Emory University's School of Medicine.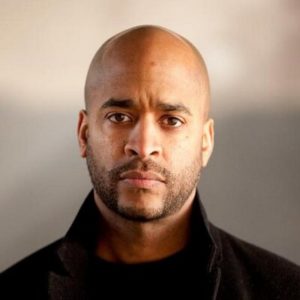 Booker T. Mattison is an author and filmmaker who wrote and directed the film adaptation of Zora Neale Hurston's The Gilded Six Bits, which aired on Showtime. Mattison's novel Snitch received a starred review in Publishers Weekly. His debut novel Unsigned Hype was nominated for a South Carolina Book Award. Mattison received his Master of Fine Arts in film and television from New York University. He teaches film production and screenwriting at the University of Georgia. Website: bookertmattison.com
Literary Agents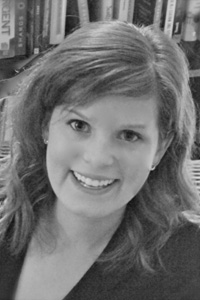 Kristy Hunter joined The Knight Agency in April 2014. A product of the Columbia Publishing Course, Kristy worked for Grove/Atlantic and Random House Children's Books before deciding it was time to make the move back down south. She now takes advantage of her new surroundings by being outside as much as possible with her French bulldog, Gummi.
Kristy is currently accepting submissions from a wide variety of genres, including women's fiction, mystery, historical romance, romance, young adult, and middle grade. Having spent significant time in the south and New York City, she particularly likes books set in these regions. She also enjoys books that feature horses, boarding schools, sisters, and sororities—to name just a few.