One of the fundamental tenets of the Broadleaf Writers Association is that through community, writers gain not only in talent but in strength and confidence. As a unit, we can achieve more, we can assist one another in the dreams birthed the first day we created worlds. Our region is deep in organizations dedicated to writers, and we believe it is necessary to partner with and promote them all. The broader the community, the greater we can assist our writers. So, today we launch a feature promoting each of our partners. Please, follow the links, see what these groups are doing. Perhaps they speak to you. Perhaps they speak to a writer you know. Perhaps you will share the word, help us in our efforts to build the biggest, most diverse community of writers in existence.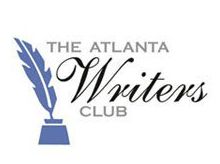 Today, we spotlight the Atlanta Writers Club. Founded in 1914, AWC is dedicated to teaching its members about the craft and business of writing through monthly meetings, two annual Atlanta Writers Conferences, workshops, dozens of critique groups, and other opportunities. The mission of the Atlanta Writers Club is to assist and encourage upcoming new writers; to unite for mutual benefit, promote and sponsor creative educational activities for writers, lecturers, artists, and composers; to train members to write and develop their aesthetic creative talents; to present open forums for discussion on topics of importance to those interested in the advancement of the arts; and to promote advancement of literary art throughout the region and provide an atmosphere for more intimate acquaintance among the members with the work of established Southern writers.
On November 4-5 at the Westin Atlanta Airport Hotel, the Atlanta Writers Club will host its 15th Atlanta Writers Conference. Twice each year, this conference brings to Atlanta well-respected acquisition editors from the large publishers and highly recommended literary agents, along with other industry experts, to give participants two days of education about the craft and business of writing as well as opportunities to advance their writing careers. Nearly two dozen past participants have received publishing deals and/or agent representation contracts following these conferences. Full details–including testimonials by past participants and guest editors and agents–and registration instructions are at AtlantaWritersConference.com.
Please follow and like us: