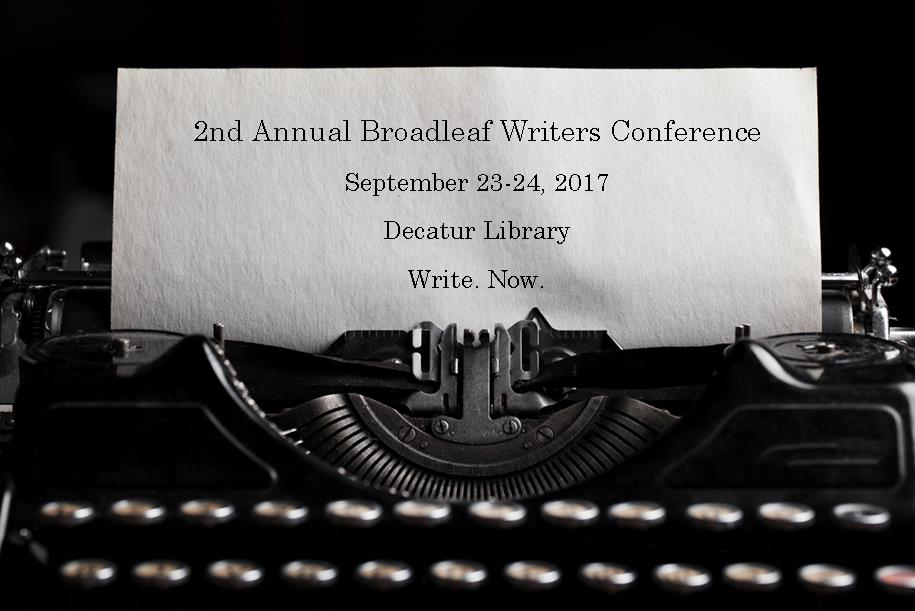 The time is almost at hand! In just nine days, registration for the 2nd Annual Broadleaf Writers Conference opens! We're lining up another all-star cast of talented writers, agents and editors to offer you all you need to refine and improve your craft, and get you on the road to publication!
Join us September 23-24, 2017, at the Decatur Library in downtown Decatur, Georgia for two days of educational sessions, packed with expertise and insight to address the questions you have about the craft of writing! Attending a writing conference is an opportunity to invest in yourself as a writer, to learn from experts, and to become a part of a community of writers that inspire, uplift and support one another!
In addition to attending sessions, you will have the opportunity to schedule a five-minute one-on-one session with an agent. We're in the process of adding our agents, so please check back with us soon for more information!
On Saturday, we will also be presenting a First Pages Critique featuring a panel of literary agents. Once you have registered, be sure to submit your first page and take advantage of this fantastic opportunity to get your manuscript on the right path!
Once again, the talented pool of writers in the state of Georgia moves into our spotlight. Each has earned great praise for their work, and now they are ready to offer you their thoughts and energy over the course of the weekend. Check out our list of this year's confirmed speakers!
Take the leap. Invest in yourself. Be the writer you long to be. Find new friends, new connections, and be inspired!
Please follow and like us: